bongswholesaler
Diffused Downstem 3D Lizard Handwork Glow In The Dark Thickness Glass Beaker Bongs / 13.8 Inch
Item specifics
Feature:

Beaker Bongs,18.8 mm Joint,Glow In The Dark,3D Lizard Handwork Bongs,Colorful Bongs,Thick Glass
Description
WELCOME TO BONGSWHOLESALER
We Promised You Excellent Glass At BongsWholesaler And Sincere Customer Service.
One Products For Free Epacket Shipping. Offer Water Pipes Wholesales, Drop Shipping, And Customer Made.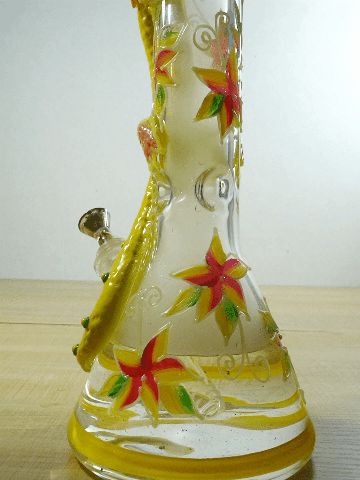 A
3D lizard glass
water pipe glass beaker, made of unique heat-resistant thick glass, handmade to reflect the exquisiteness of handmade products, with a
i
ce pinch
design, you can have both vision and capacity, and it can present you the coolest
glow in the dark
.
If you want to feel its luminous effect in the daytime, then you only need to put it under strong light for half an hour
.
Maximum smokeThe most exciting feature of the
beaker bong
is that it will glow in the dark. The glowing material is proportionally covered around the external surface of the
glass bongs
.
Material: Glass
Color: Yellow, Purple
Joint: 18mm Female Joint
Height: 35cm (13.8inch glass bong)
Net Weight: about 1350g
Glass Thickness: 7mm
You will receive: 1pc glass bong + 1pc glass bowl + 1pc downstem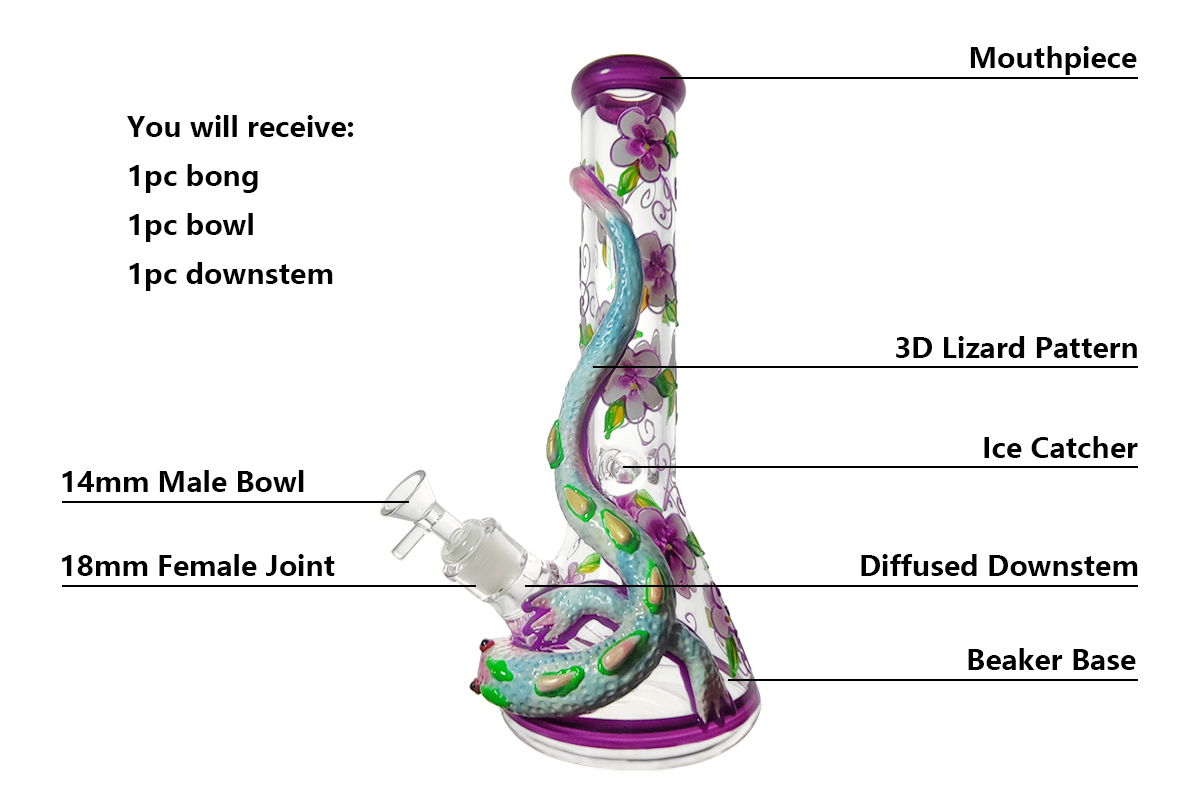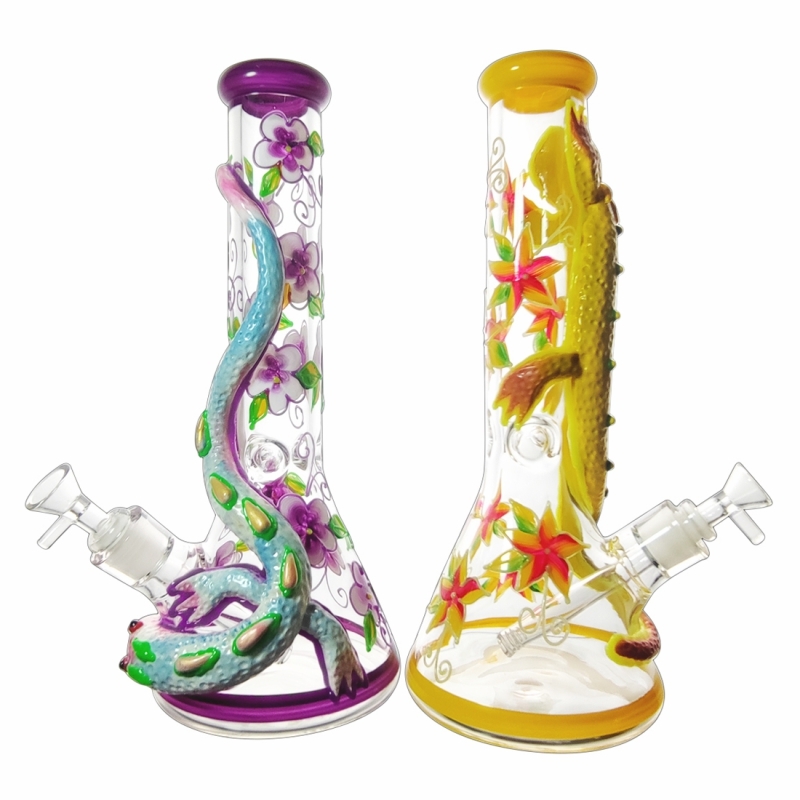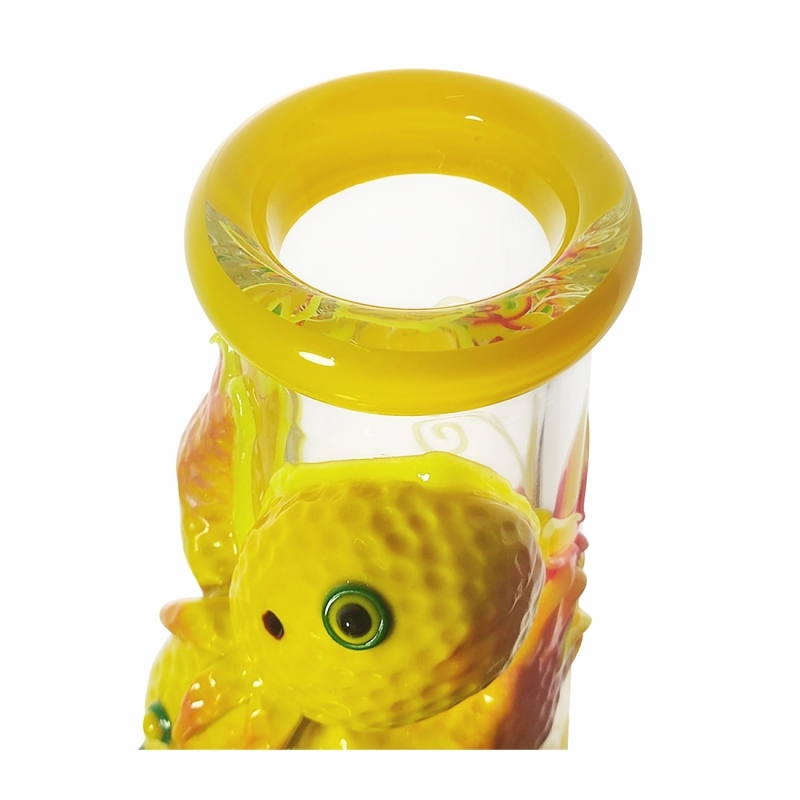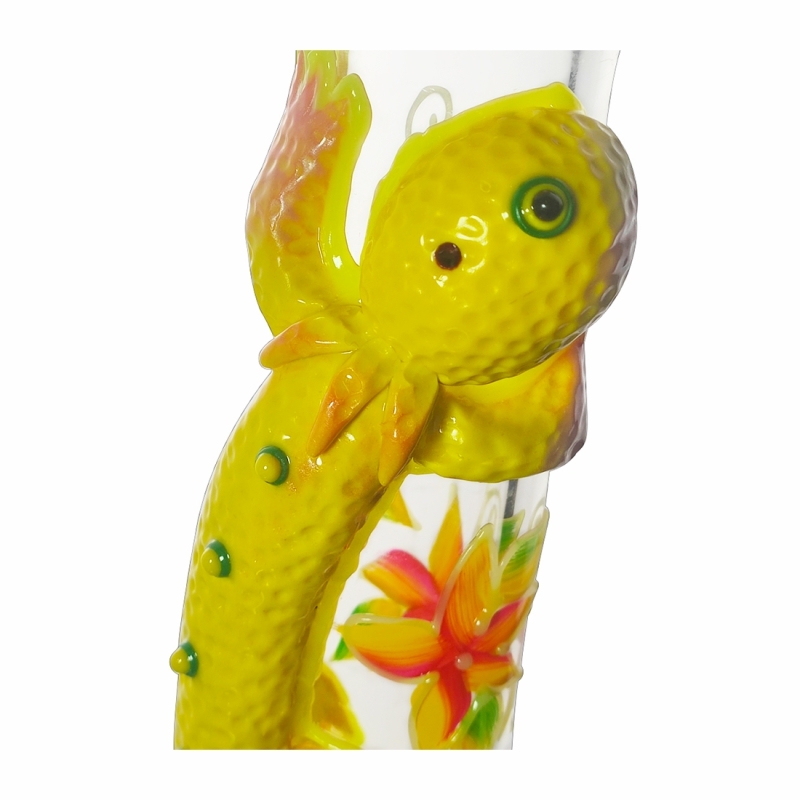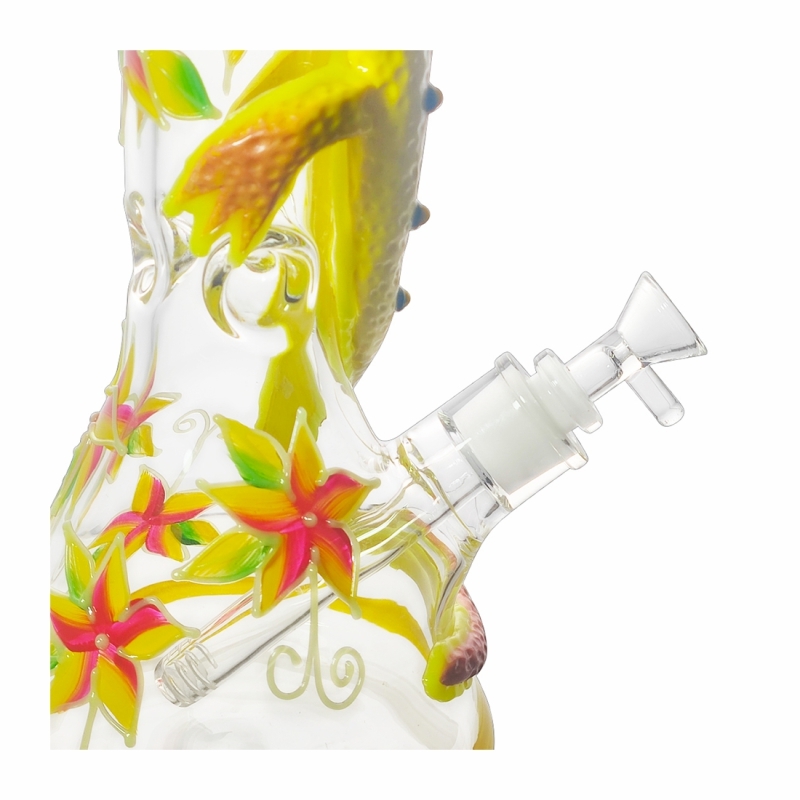 Customer Reviews ( 10 )
ByKSDNHJFVUIEHFWednesday, 06 October 2021
Bykkfien734872ov9sThursday, 30 September 2021
This is exactly what I wanted and for a great price! Came very well packaged. I will definitely continue to buy from here. The bong is very well made, and you get a smooth hit every time.
ByMarial84549gjr8Tuesday, 28 September 2021
This is the first bong I've purchased personally, and I'm happy with it. Not only does it hold a good bit of bud, it also hits SUPER smooth. I'd recommend it to any of my friends. Thanks for such a good piece
ByVCSDCJUYHSSaturday, 17 July 2021
ByVDVJMKDThursday, 15 July 2021
Amazing piece of glass. Super thick!
ByDJVMDIWednesday, 14 July 2021
ByDJVBJSCJWednesday, 16 June 2021
This is an most amazing piece I have gotten for myself. Works perfect!
ByVKDSHFVJSHFVSaturday, 12 June 2021
Actual glass I'm more than satisfied, she's a beauty. The delivery took a lot longer than expected but no fault to this merchant! I was in contact swiftly & easily to find out next steps regarding the delay on my order.
ByVDNVJDHISaturday, 15 May 2021
Good no clogging and easy to clean