bongswholesaler
Diffused Downstem Glow In The Dark Octopus Beaker Bongs / 11.8 Inch
Description
WELCOME TO BONGSWHOLESALER
We Promised You Excellent Glass At BongsWholesaler And Sincere Customer Service.
One Products For Free Epacket Shipping. Offer Water Pipes Wholesales, Drop Shipping, And Customer Made.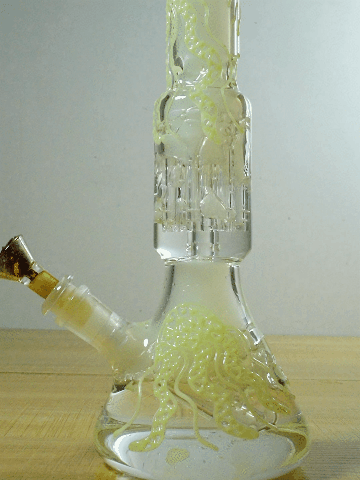 Featuring a classic
beaker bong
shape, And the sleek UV Octopus decoration on the surface makes it a glow in the dark bong,this
glass bong
can accommodate a lot of water for better filtration and diffusion.Featuring a 18 mm female joint this piece includes a 18 mm male glass bowl piece for dry herbs and a downstem for no extra charge. We wholesale various
glow in the dark
bongs,n
o matter which luminous bong it is, it can bring you the ultimate feeling. If you enjoy more cool bongs, you can put them under strong light for a while.
And both ODM and OEM are we accepted could meet all your needs.
Material: Glass
Color: Glow In The Dark
Joint: 18mm Female Joint
Height: 30cm (11.8inch glass bong)
Net Weight: about 620g
Base Diameter: 11cm
Glass Thickness: 5mm
You will receive: 1pc glass bong + 1pc glass bowl + 1pc downstem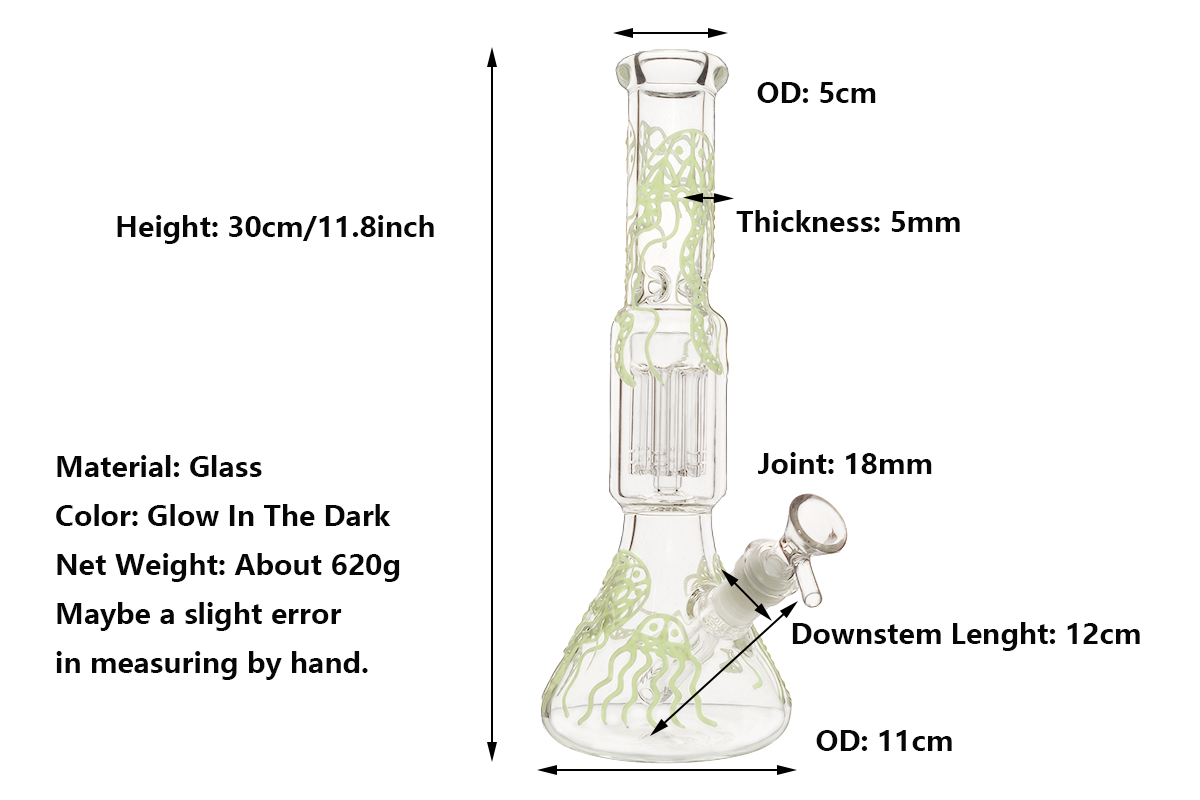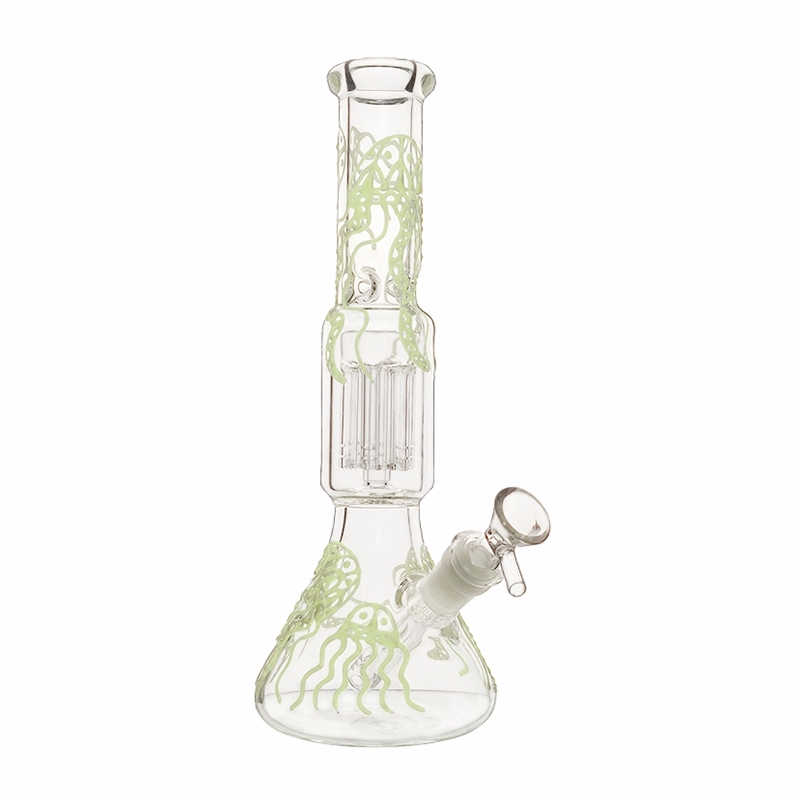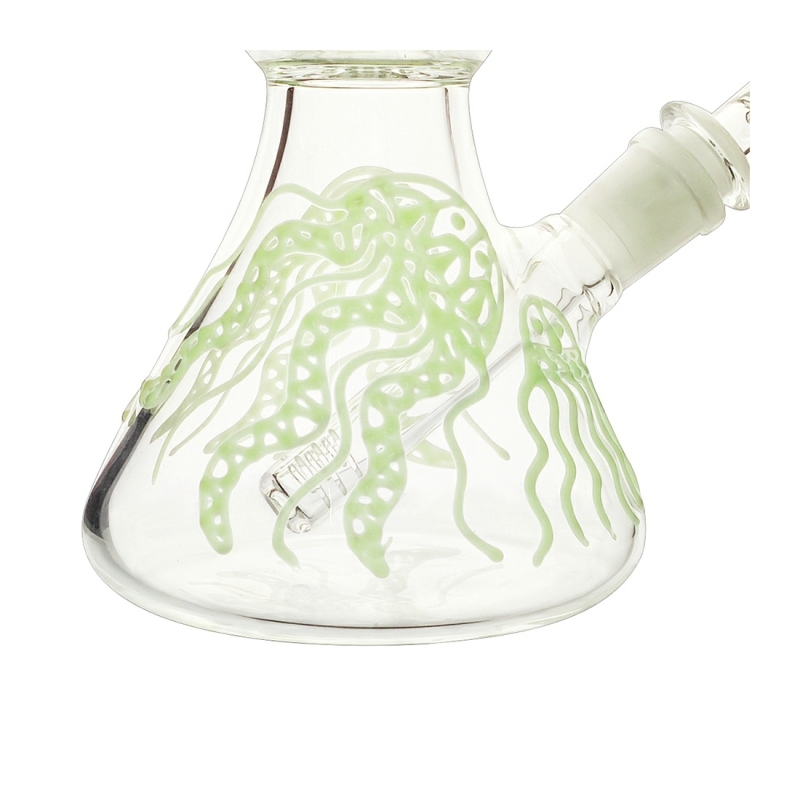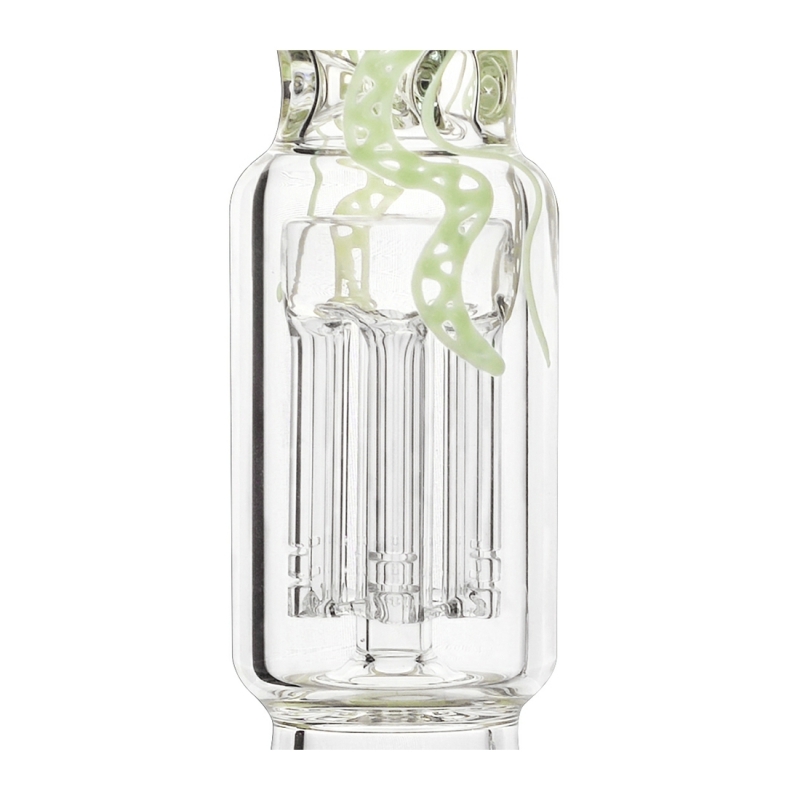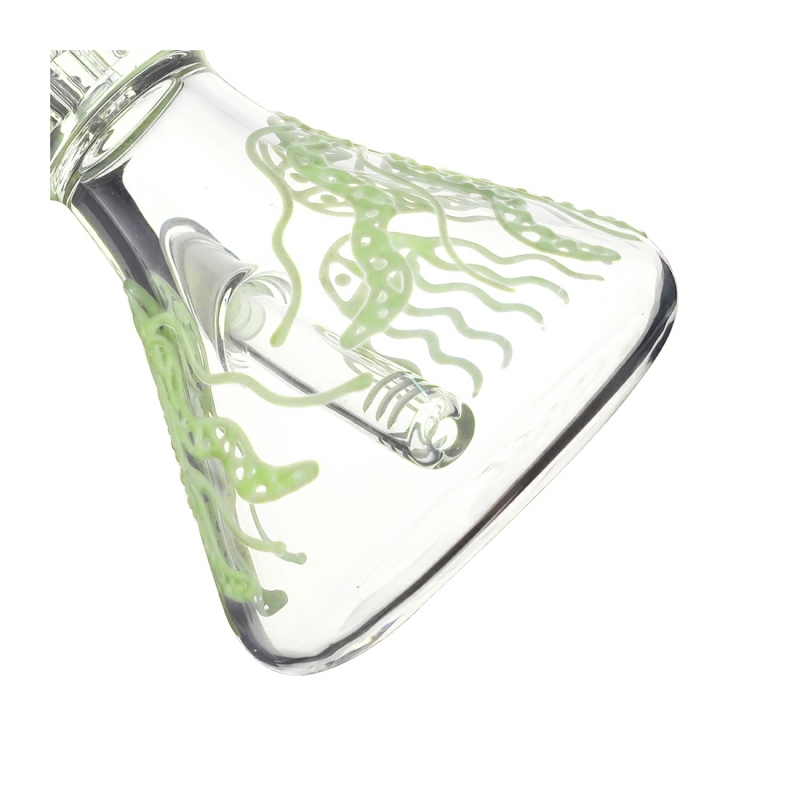 Customer Reviews ( 4 )
ByGTRUIo09oiSaturday, 25 September 2021
Awesome piece, super wrapped and safely shipped here!
ByMUIU*7ujv87dTuesday, 21 September 2021
It came really early I'm reviewing this item way after I already had it. It's amazing I love everything about it. Perfect size for me. The glass is beautiful and we'll made. Hits like a beauty. I recommend 100%
ByKJJIUc8sMonday, 20 September 2021
My goodness does this bong smack. I already dropped it too. Its good
ByNUhy87udjuSunday, 12 September 2021
Love it. Great bong, charge up the glow in and dark for a little and it glows well and long