bongswholesaler
Diffused Downstem Glow In The Dark Wolf Sticker Beaker Bongs / 7.9 Inch
Description
WELCOME TO BONGSWHOLESALER
We Promised You Excellent Glass At BongsWholesaler And Sincere Customer Service.
One Products For Free Epacket Shipping. Offer Water Pipes Wholesales, Drop Shipping, And Customer Made.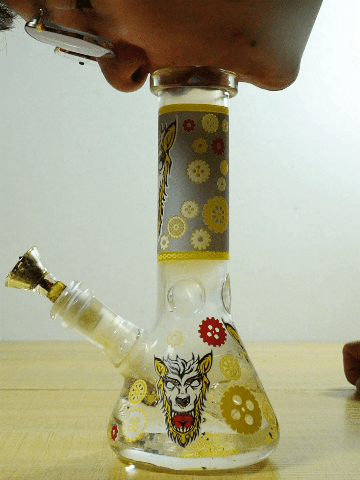 A transparent
beaker glass bong
with a cool wolf head pattern that can
glow in the dark
,it is very cool.And it about 7.9 feet high, with an
18mm female
interface, equipped with a bowl and a lower rod. It is made of thick glass with an
ice pinch
, feature for smooth cool rips. The ice pinches loaded with small ice cubes can reduce the temperature of the smoke so that your throat will get a much more cozy feeling

Name: Wolf Beaker Bong
Material: Glass
Shape: Beaker Shape
Color: Yellow / Green / Blue / Black / White
Height: 20cm (about 7.9 inch glass bong)
Joint: 18mm Female Joint
Base Diameter: 9cm
Glass Thickness: 4mm
Net Weight: about 270g
You will receive: 1pc glass bong + 1pc glass bowl + 1pc downstem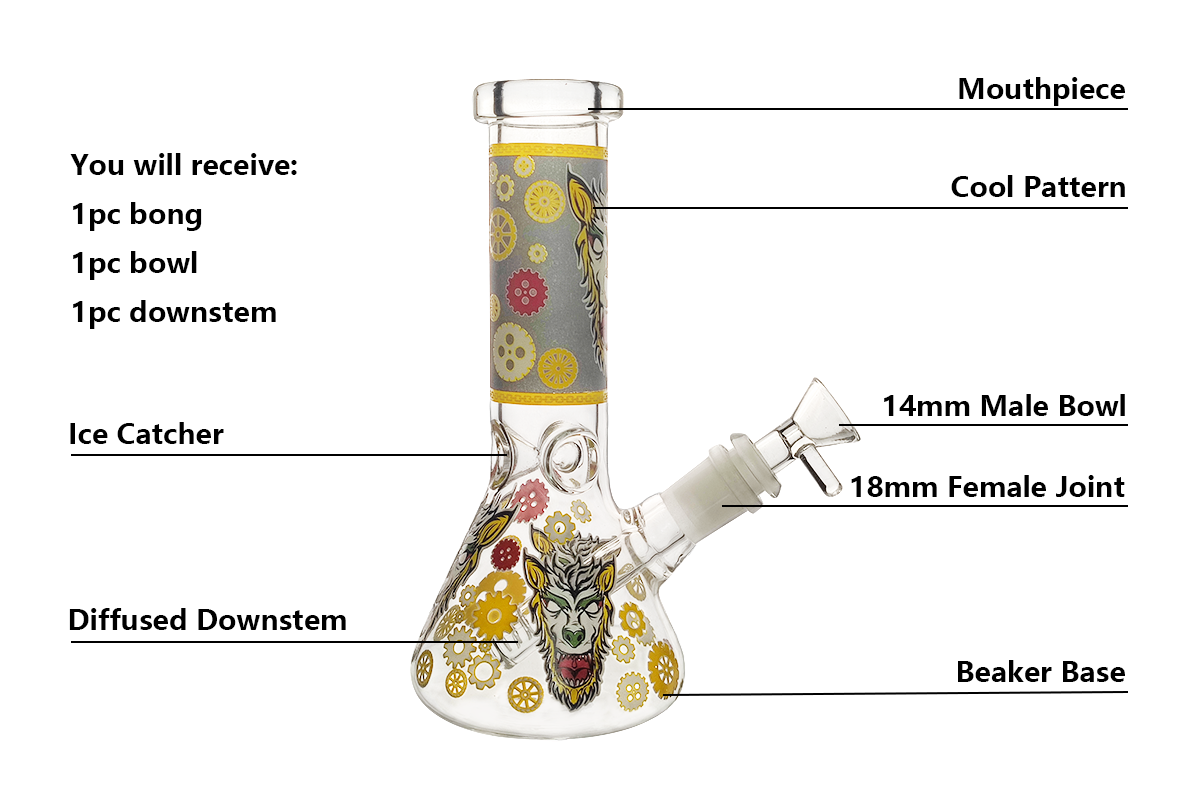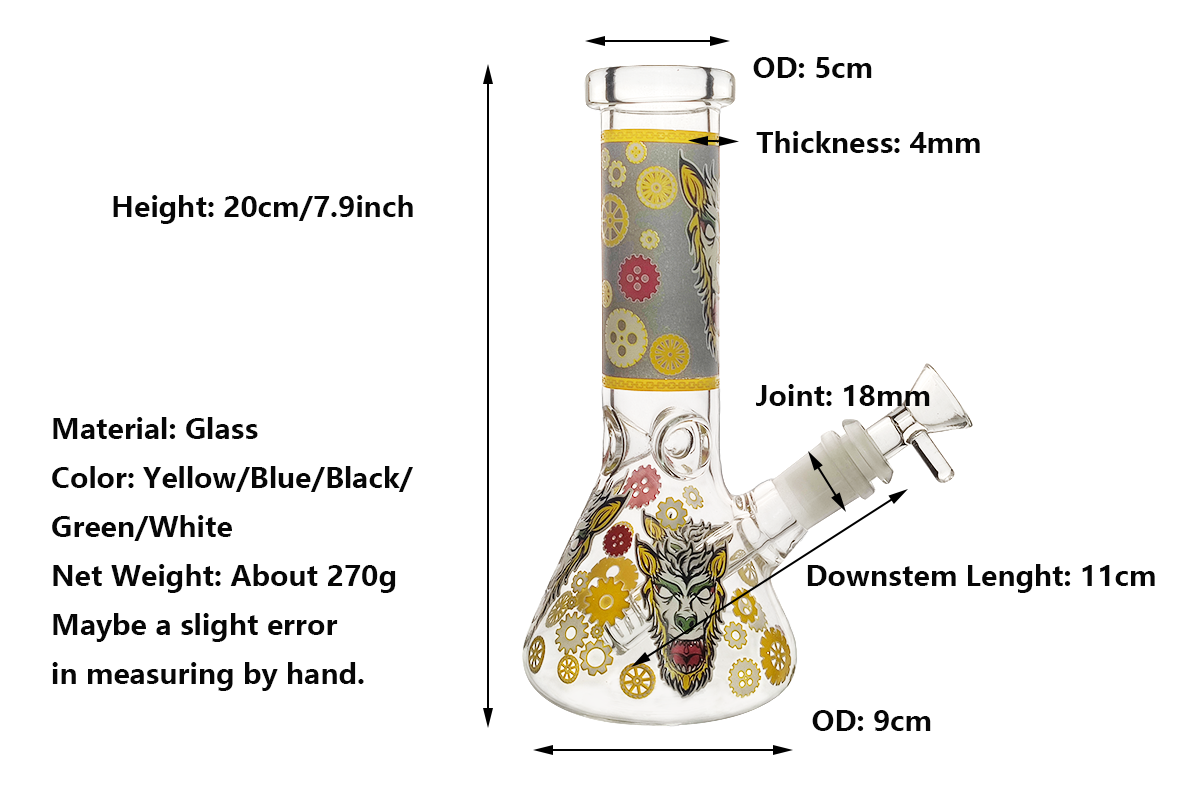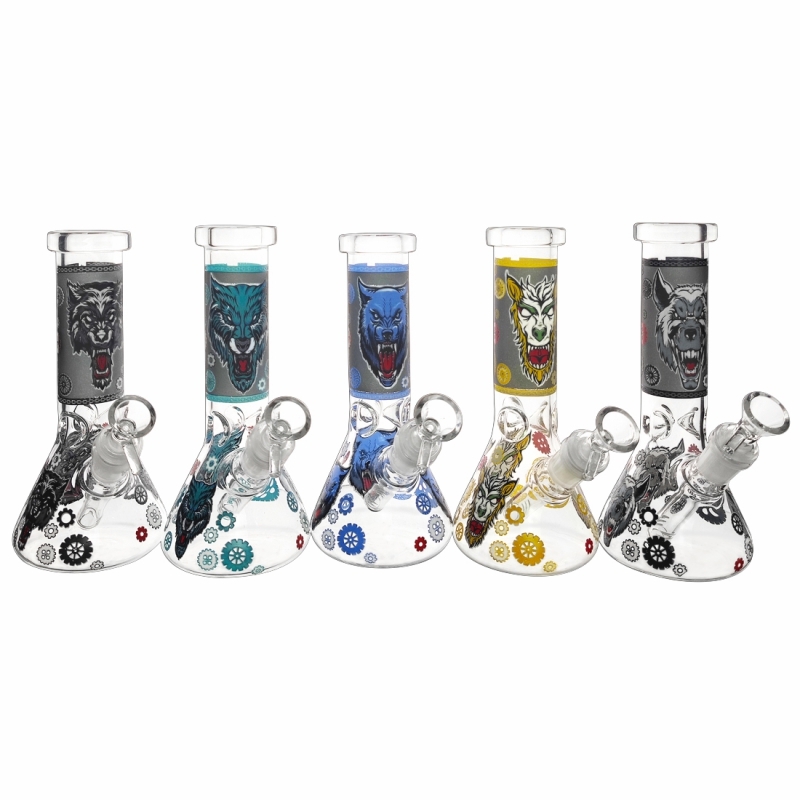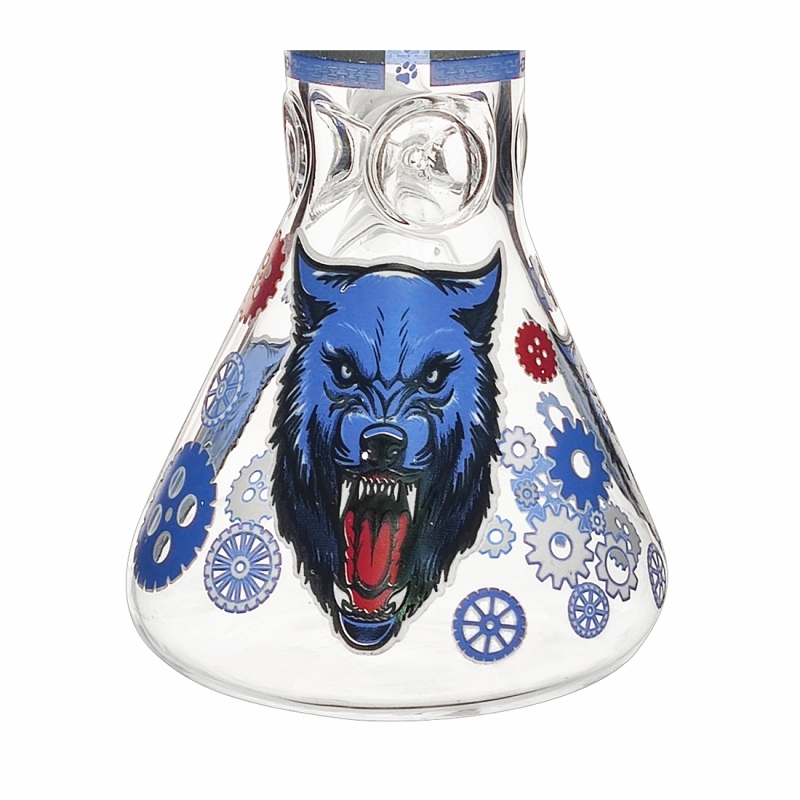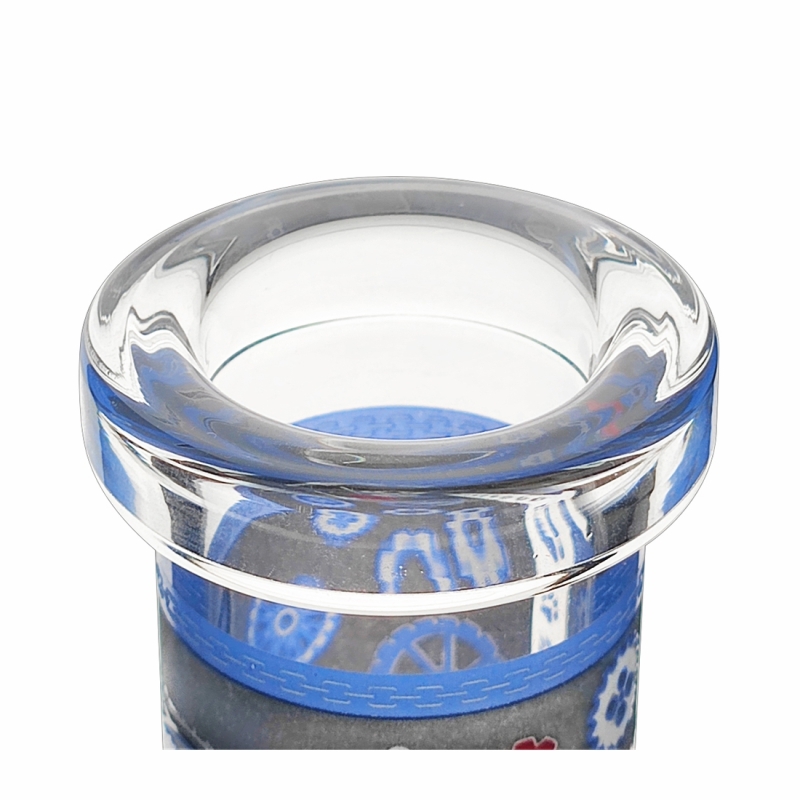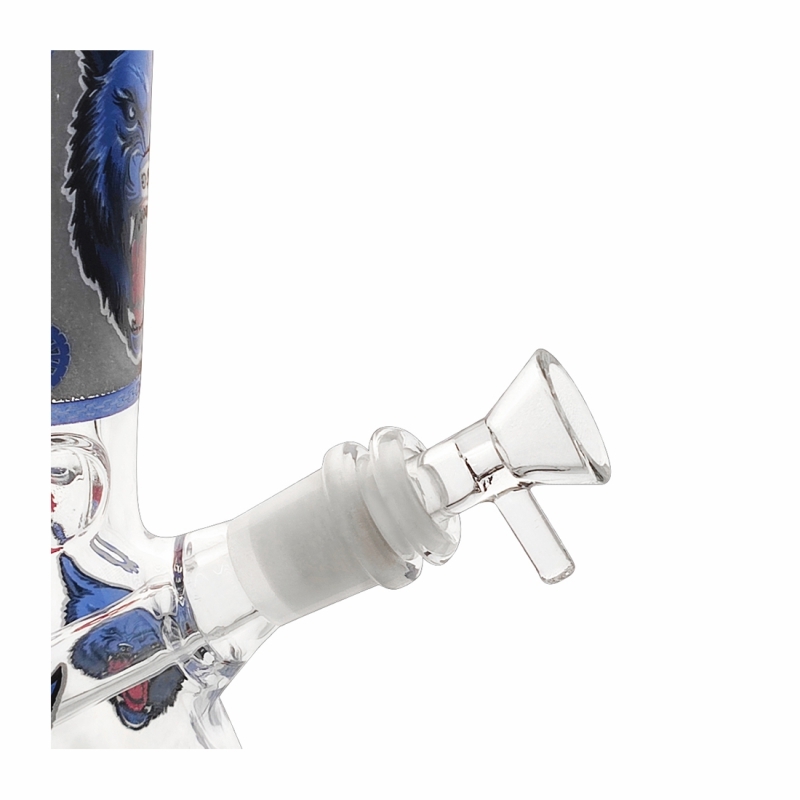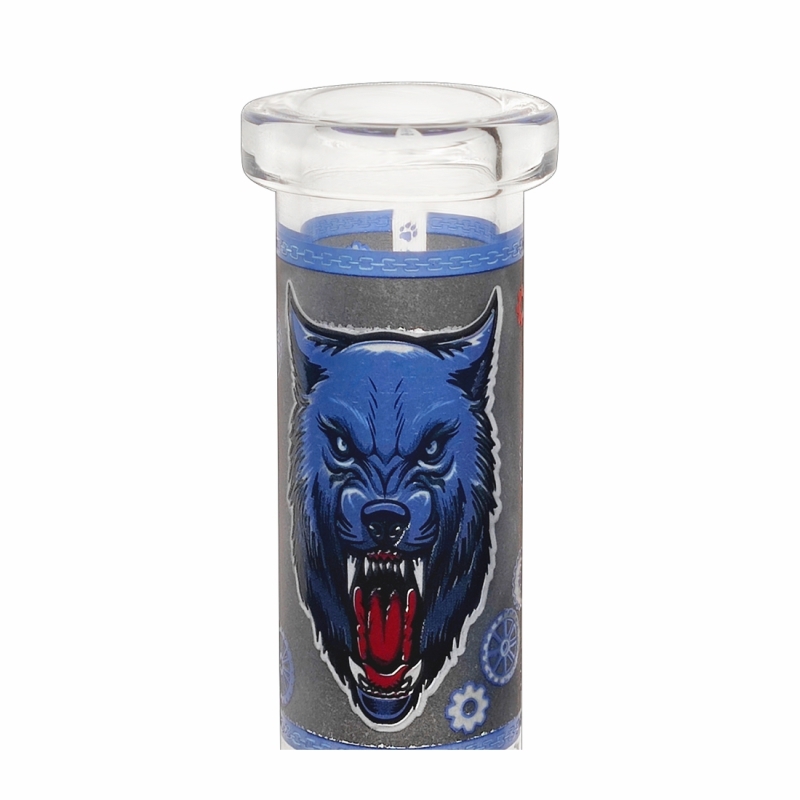 Customer Reviews ( 5 )
ByVDJISOThursday, 30 September 2021
Great! it's suitable for me.
ByNCSJIS(UJ)Monday, 20 September 2021
it takes only two weeks to reach me which give me a surprise
ByVMDSOSJIOFriday, 17 September 2021
Amazing bong and really well made for the price! Has an ice catch to cool down the smoke :) fast customer service communication!
ByMSKCJSIDThursday, 09 September 2021
ByCNSCJSUhgcTuesday, 10 August 2021
Great selection, great price, really fast delivery and a high quality product. I will order again and again!